We recognize that all of our young patients are unique and deserve to receive dental care that reflects their individual needs. Our experienced and talented dental team is committed to working with you and your child to create a comfortable, stress-free, and rewarding dental experience every time you visit our practice.
We are pleased to welcome you and your family, and we look forward to working with you.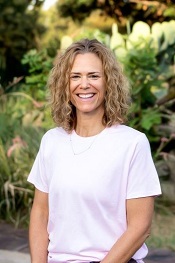 Angela
Angela is our office manager. She is responsible for the day-to-day operations of the office and personnel. Should you have any questions regarding the practice, please do not hesitate to contact her. Angela has been with us since we opened at the beginning of 2002. Before that, she had several years of medical management experience in the Austin area. She is also responsible for painting the lovely murals in our office. In her down time, Angela is a massage therapist who mainly focuses on dental professionals - which is great for all of us! She enjoys the outdoors, camping, running, tennis, and cycling. Most of all, she loves a movie and snuggle-time with her three daughters, Finley, Kallan, and Piper.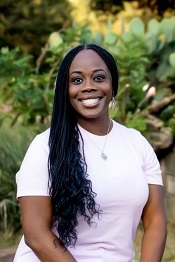 Tiffini
Tiffini is our front office coordinator and a Registered Dental Assistant. She is always waiting to greet you with a cheerful smile! Tiffini is originally from Pine Bluff, Arkansas, where she worked in the front office for a general dentist and then at a children's clinic. Tiffini and her husband, Stephen, moved to Frisco in March 2004 and joined our team shortly thereafter. Tiffini and Stephen are the proud parents of 3 beautiful boys: her step-son Stephen Jr, and their two little blessings, Kingston (born in January 2012) and Major (a huge surprise) born in May 2013. YES, she has her hands full, but after 5 long years of trying, wouldn't have it any other way! In her spare time, she loves to visit her parents and sister in Ft. Worth, take the boys to their various activities, watch Razorback football, attend church, & of course, enjoy secret solo shopping trips for the QUEEN of the house!!!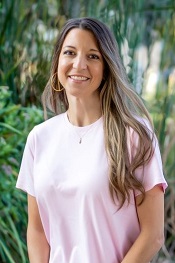 Kel
Kel has been with us since 2007. She returned to full-time in the front office after having been part-time while taking care of her boys. She assists with several duties such as following up with patient accounts, insurance issues, checking in, and checking out patients. Kel lives in Allen with her two sons, Brody and Knox. She and Brody even have the same birthday! Kel has been in pediatric dentistry since 2004 and enjoys getting to know our patients and their families. She stays busy as a boy mom and loves spending time with her family, playing with their min pin, Peanut, and part Yorki, Poppy, and listening to music.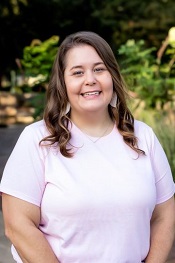 Toni
Toni, our dual-trained dental assistant, and insurance specialist graduated from Grayson County College in 1998 for Dental Assisting and has worked with Dr. Kelli ever since. After 17 years of assisting, she has moved to the front office to be our insurance coordinator. With her knowledge of dental procedures and coding, she is a great asset to our team and is there to answer any dental questions you might have. She loves her job and it shows! Toni was born and raised in Collinsville, Texas and now resides in Greenville. In May 2012, Toni and her husband Bryan welcomed their precious daughter, Callie Jo, who keeps her mom and dad very busy! Sweetie (the miniature schnauzer) and Callie became instant friends. When Toni's not at work, she enjoys being out in the yard, swimming in their pool, crafting on numerous projects, and most of all spending time with her friends and family.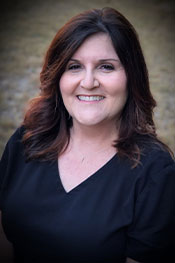 Chris
Chris, one of our long-time dental assistants, is now dual-trained at our front desk. When she joined our team in June 2013, she already had a wonderful relationship with Dr. Kelli and Toni because she worked with them in Sherman, Texas years ago. She graduated from Grayson County College and has been an assistant for many years. Originally from Florida, she has resided in North Texas for the past 20 years. Chris is married to her best friend Dave. They have two children: Andrea, a graduate of the University of North Texas, who teaches elementary school, and Bryan, a graduate of Texas A&M who is a software developmer. Life has been busy! Also part of the family is Ellie and Sarge, their two dogs. They enjoy watching their favorite team, the Texas Rangers, and still enjoy supporting all the Savoy high school teams. Go Cardinals!
Kristen
Kristen one of our new employees is dually trained in Front Office and Dental Assisting. So, depending on the day you are here, you may see her sitting upfront or she may be taking your child's X-rays in the back. We just love her versatility! Kristen was born in Atlanta, GA. Later, she moved to Texas and graduated from Frisco High School. Kristen, her beautiful son, Andrew, and their dog, Jack, reside in McKinney, Tx. Her free time is spent going to Andrew's little league baseball games, watching Netflix, and of course, cheering on her favorite team the Green Bay Packers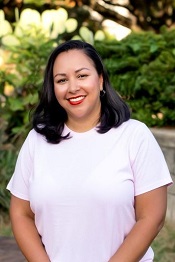 Maria
Maria is our leading dental assistant ready to welcome you and your child with a sweet smile and years of experience. Maria and her children, Giuliana and Julien live in Mesquite but she makes the commute because she loves her job so much. Maria has been a dental assistant since 2004 at Baylor College of Dentistry and has been with our team since 2008. She has a lot of experience working with children. We are so excited that she speaks Spanish! She loves eating jalapenos - there's no pepper too hot for her! Her spare time is spent shopping for Giuliana, Julien, and shoes. She also enjoys spending time with her family.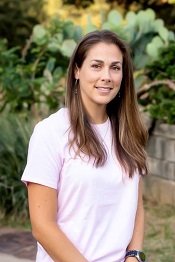 Jen
Jen is one of our friendly assistants who joined our team in 2012 to complete her Registered Dental Assistant externship. She was such a good fit with our office that we decided to keep her as part of our team. Jen, her husband Adam, two boys Dylan and James, and daughter Faith live in the Allen area. In her spare time, she enjoys hanging out with family, crafting, kayaking, and just being outdoors.
Angelica
Angelica is one of our wonderful dental assistants who joined our practice in October of 2015. Her sweet and gentle demeanor will make your child feel right at ease. Angelica became a dental assistant in June of 2014. Her fluency in Spanish is a great asset to our office as well! Angelica lives in Little Elm with her husband Agustin and two beautiful children, Angel and Ariana. In her spare time, she loves getting together with her family, helping her mother out with cooking the family meals, and spending good old quality time with her kids.
Judy
Judy is another one of our new faces we are excited to introduce to you. Judy is a dental assistant that joined our practice May 2016. She has a warm, gentle personality and is always eager to help out where needed. Judy has been a dental assistant since 2011. She is fluent in Spanish. Her dental knowledge and pediatric experience allows her to assist Dr. Kelli in the hospital with some of her more complicated cases. Judy and her husband, Kevin, and daughter, Ariel, live in The Colony. Their spare time is spent traveling, camping, cooking, playing with their dogs, Rocky and Misty, and going to the movies.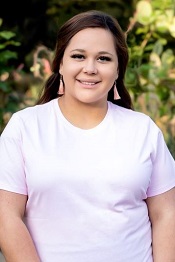 Jazmine
Jazmine, another beautiful new face in our office, is one of our dental assistants. She has been an assistant since 2016, after graduating from Collin County Community College. Jazmin was born in Guadalajara, Mexico, and moved to our great state of Texas in 2002. Her spare time is spent with her handsome little son, Ethan. They both love watching soccer, traveling, spending time outdoors, and trying new restaurants.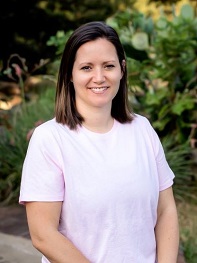 Briana
Briana graduated in 2011 as a Registered Dental Hygienist. She moved to Texas in 2012 from Minnesota. With over 10 years of experience, largely with adults at a general dental practice, she was excited for an opportunity to work with kids again! Briana is married to her loving husband, Matt. They have one son, Harrison, and a baby girl, Harlow. They love going to country concerts, being outdoors with their pets, Griffey, King, Dylan, and Jiggs, and spending time as a family together. When Briana isn't working, she can be found rescuing dogs and cats from overcrowded animal shelters. She founded her nonprofit animal rescue, Passport for Paws, in 2018.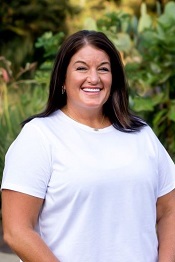 Nicol
Nicol, one of our hygienists, has been with us since September of 2005 when she graduated from Midwestern State University in Wichita Falls with a Bachelor's in Science. She is one of the most outgoing people of our wonderful team! Nicol loves her job and being a team player, and prides herself in being a cavity slayer. She will greet your child with a very warm welcome and make both you and your child feel right at home! She will make you a balloon out of a glove or write you a rhyme filled with love. Nicol is married to Jason, her wonderful husband, who is a farrier and an auctioneer. She has two amazing daughters, Taylor and Darian. Taylor is married and lives in Denton with her husband, Blake, and Nichol's "grand-dog" Dewey. Darien is a 2021 Texas Tech graduate with a major in Animal Science. She loves being an aunt to Ava, Presley, Elle & Brock. It's a special day when everyone can get together at their ranch in Whitesboro.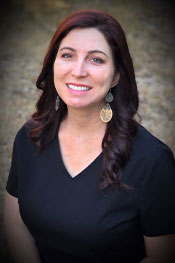 Micca
Micca, another hygienist, joined our team on a part-time basis in 2010. We finally persuaded her to join us full-time in January of 2015. Micca has an amazing personality and welcomes your child with incredible kindness. She earned her degree in Dental Hygiene in 2005. Micca has 2 daughters, Damie and Mallory. Both have moved on to college. In Micca's spare time, she likes to hang out with family, watch movies, hike, and read. She's always up for the challenge of a new vacation destination. We love having her as part of our team!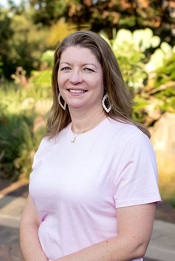 Dawn
Dawn joined our team in April of 2016 as one of our hygienists. Her dental career started in 1993 as a dental assistant. She graduated from Baylor College of Dentistry in 2000 with her Bachelors of Science in dental hygiene. She is happily married to Jason and has 2 kids, Camden and Makayla. Dawn and Jason both love running and cycling and competing in events. Their kids are following suit. As a family, they love spending time outdoors and going on "adventures", as the kids call them.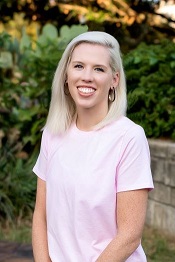 Erica
Erica is one of our hygienists and another beautiful face waiting to greet you in our office. Erica has worked in pediatric dentistry for years. She started as a pediatric dental assistant. She then decided to attend TWU where she graduated in 2013 with a Bachelor of Science in Dental Hygiene. Erica married her high school sweetheart, Colton and they now reside in Ector, Texas. There is never a dull moment around the house as their two beautiful boys, Nolan and Grady, keep them very busy. In the family's spare time they love going on camping trips or going to games to cheer on their beloved Texas Rangers!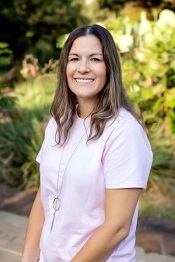 Shelley
Shelley is another one of our lovely hygienists eager to meet your kiddos. She has been with us since 2017. She first came to us several years ago as a temp. We loved her so much that we asked to keep her, at least part-time on Tuesdays and Fridays. She has been a dental hygienist since 2005. She currently works part-time with us & part-time with a general dentist, which makes her exceptional with our teen patients. Shelley is married to her husband, Derek & has 3 beautiful children Rachel, Landon, & Peyton. In her spare time, she enjoys spending time with her family & doing various outdoor activities such as going to the lake in the summer & snow skiing during the winter.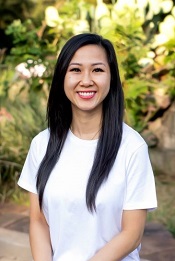 Ny
Ny is one of our new hygienists you will see in our office. She is originally from New Orleans and moved to Dallas in 2014. Ny started her career in the dental field in 2009 working as a dental lab tech and later as a dental assistant. She then went on to graduate from Sanford Brown College, located in Dallas in 2016 with her RDH. Ny and her fiancé, Sam, live in Carrolton and in their spare time, they love going to beaches, sight-seeing, and eating Thai food.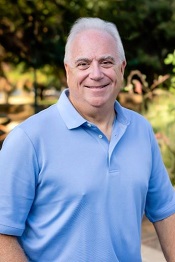 Kevin
Kevin is our business manager. He has master's degrees from Rutgers University and SMU, Kevin is here to help you and us with marketing and facility management. He spends his free time watching his two boys, Grant & Bennett, in all their sports and Scouting activities. Kevin loves to read, ski, and keep his wife happy!